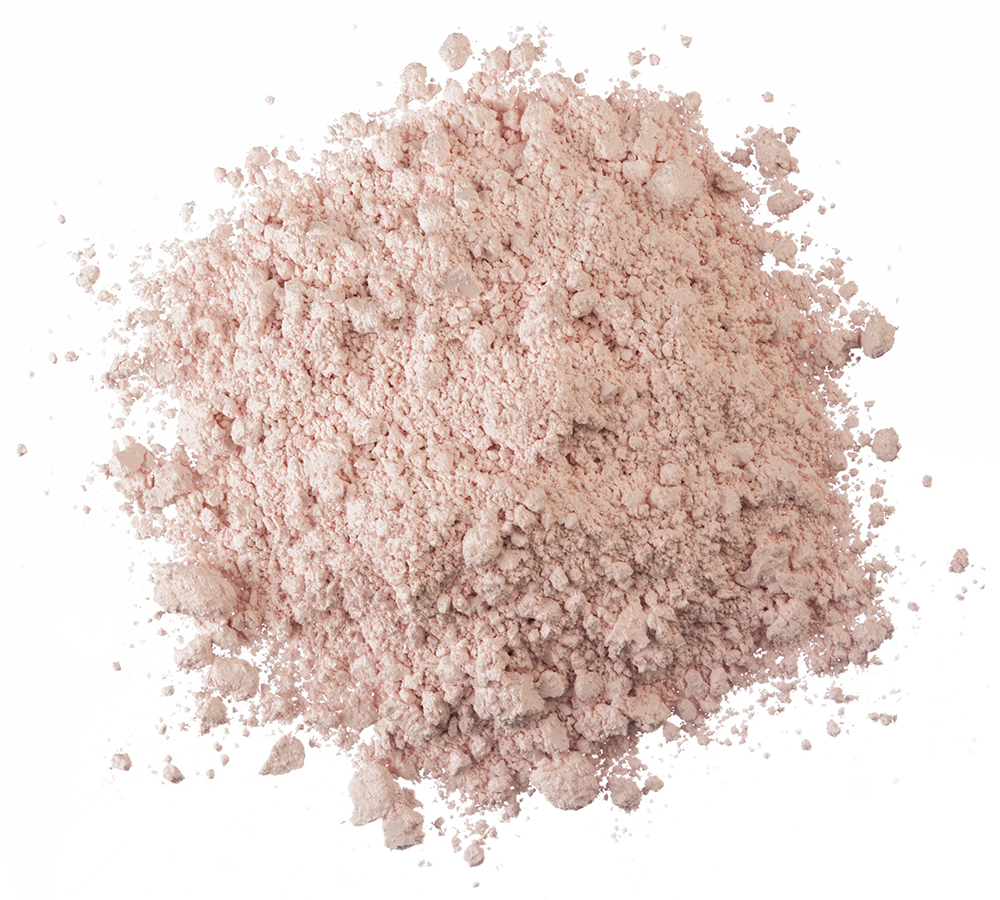 Gently calming for delicate skin
The name calamine is rooted in Latin, 'calamina,' which stems from the Greek, 'kadmeia,' meaning 'Cadmean earth.' This is a reference to Cadmus, the legendary founder of Thebes.
Description
Calamine powder is a zinc oxide, traditionally used in medicinal ointments as an antiseptic. It comes from the natural mineral deposits, which is transformed into a soft powder when milled. Calamine powder is one of the main constituents of the traditional calamine lotion that is used extensively to relieve redness, stinging and irritation of the skin.
Calamine powder treats the skin with a gentle toning and antiseptic action. Historically, it's been mixed with rose water to create a soothing face mask. Beacause it's such a gentle ingredient, we use it in lots of our products for the face, where your skin is very delicate.
Calamine powder has also traditionally been used in face powders, dusting powders and toothpastes. It is one of the most absorbent and soothing bases.
Calamine powder is mainly zinc oxide, a white powder, combined with a dash of ferric oxide to produce a pretty, light pink powder.
Benefit
A gentle toning and antiseptic ingredient
Time of harvest
All year round