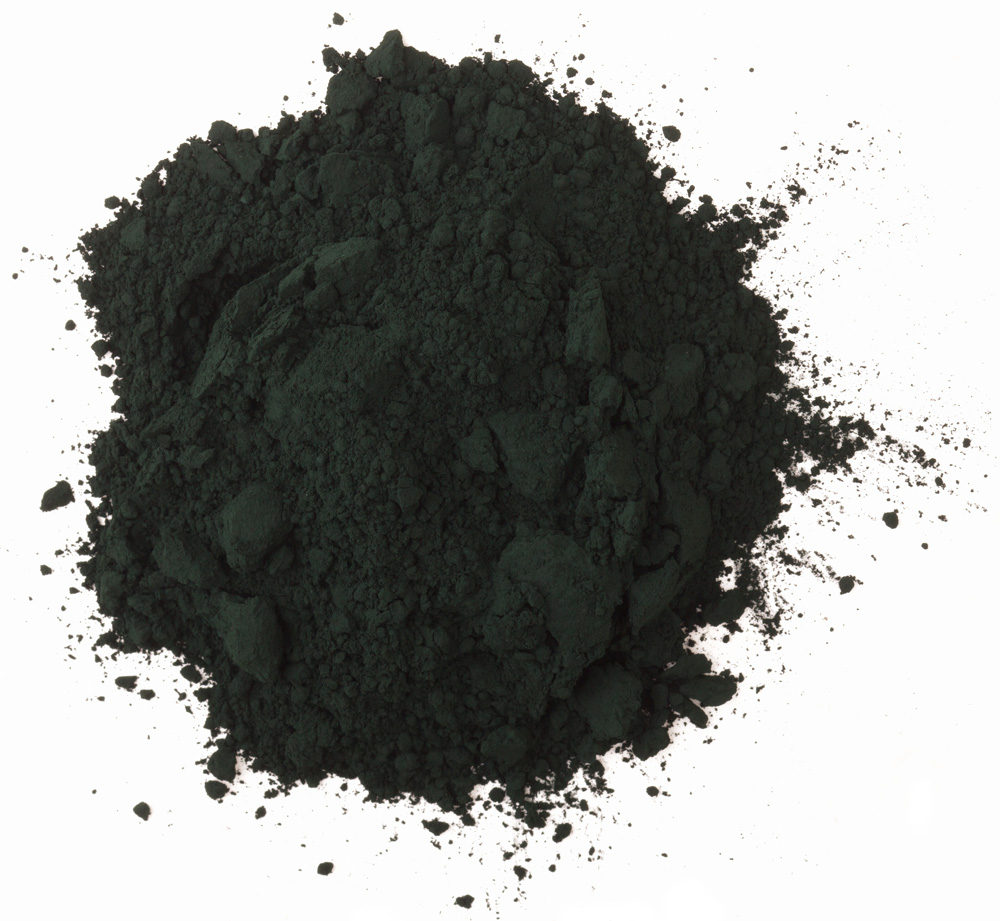 Chlorophyll is found in most plants, algae and some forms of bacteria. It's a pigment that absorbs light in the chloroplasts of plant cells and drives photosynthesis. It then uses the light's energy to fix carbon dioxide into carbohydrate in order to grow.
Description
It absorbs light most strongly in the blue and red parts of the spectrum, but poorly in the green, giving containing tissues their green colour.
The name chlorophyll is derived from the ancient Greek words chloros' and phyllon, meaning green and leaf respectively. The chlorophyll we use in our products is extracted from alfalfa grass. This grass was used in Arabia as food for their horses before it came to Europe in the 1600s.
It has great nutritional value and contains four times as much vitamin C as citrus juice. Due to its excellent mineral, vitamin and amino acid content, alfalfa is highly beneficial for the skin. It is rich in chlorophyll, making it ideal for extraction. It is GMO free. The extract produced is a dark green powder.
We produce our chlorophyllin water by mixing powered extract with water.
Studies have shown chlorophyll to be a protective compound. We have found that it helps to balance the skin and its sebum production. It seems to have an antiseptic effect as spots reduce and inflammation dies down when applied topically.