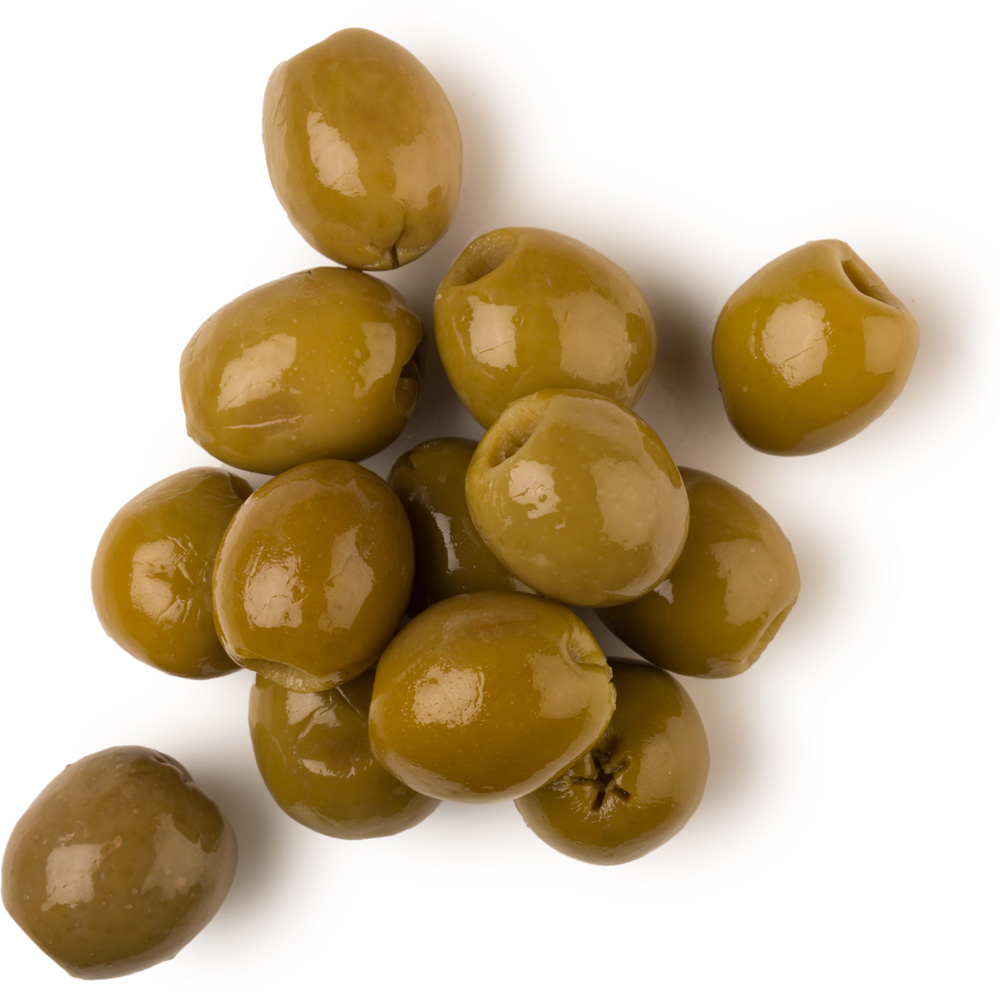 Moisturising and protecting
Olive oil is moisturising, conditioning and strengthening for skin and hair. Rich in vitamin E and oleic acid (omega 9), olive oil helps to lubricate and retain moisture in the skin.
Description
Olive oil is used in hair care products to condition and to improve the tensile strength of the hair shaft, preventing breakage. It contains hydroxytyrosol, which is thought to be one of the most powerful antioxidants in the world, helping to maintain the skin's natural glow and elasticity.
Fair Trade olive oil found in Lush products comes from the women-led cooperative Sindyanna of Galilee in the northern region of Israel. It was founded by Jewish and Palestinian citizens of Israel to provide access to markets for Palestinian farmers, as a demonstration of peaceful cooperation and to empower women.
Harvesting olives usually involve shaking the fruits from the trees, after which the best olives are selected and processed. Hand harvesting ensures the best quality olive oil - a silky, pale yellow liquid rich in vitamins and fatty acids.