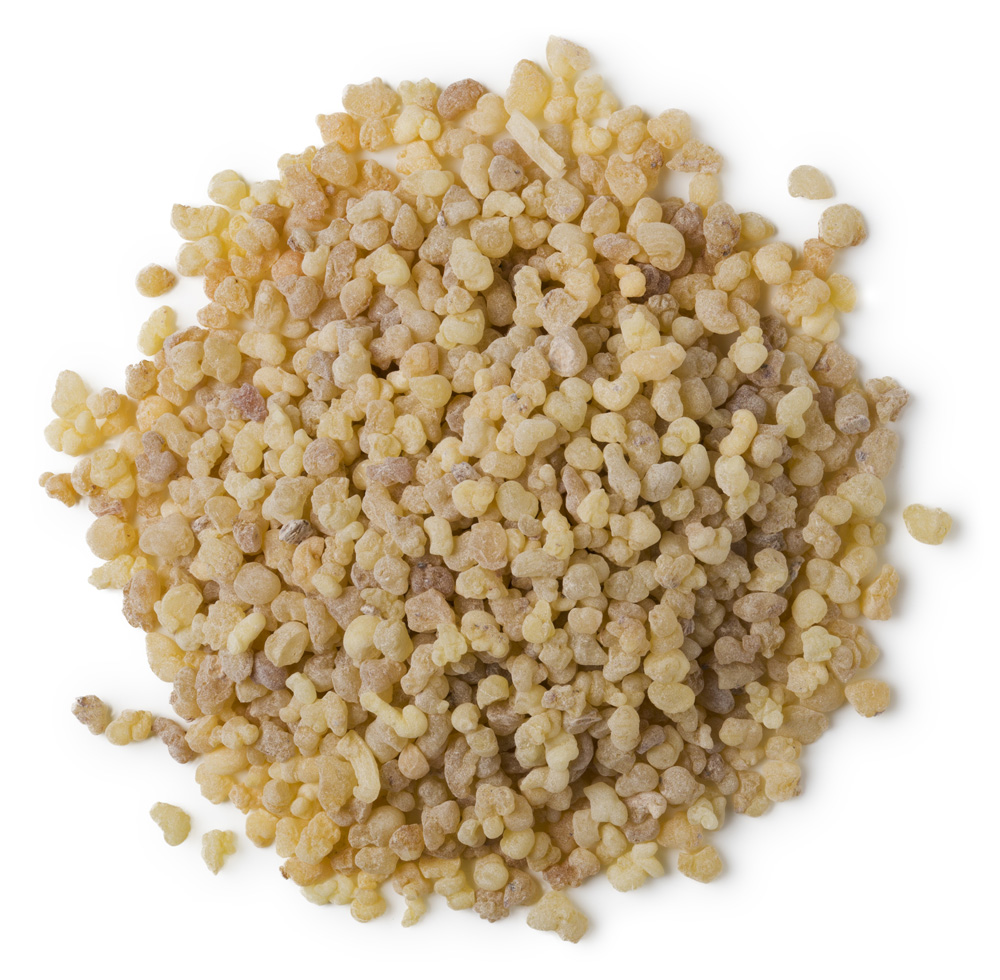 Most famous for its appearance in the New Testament at the birth of the baby Jesus, Frankincense has a rich, sweet, woody, balsamic undertone.
Description
Even before its Biblical mention Frankincense resin was one of the earliest perfume materials used. It was first burned as incense and used in religious ceremonies by ancient civilisations pre-dating the Egyptians. It continued to be important during religious ceremonies and was believed to cleanse the air, ward off evil spirits and calm the environment.
 Its woody, grounding aroma lends a smoky base note full of the mysteries of the ages. We buy our supplies from a sustainable Frankincense source, and the first certified organic frankincense oil organisation in the Sanaag region of Somaliland.