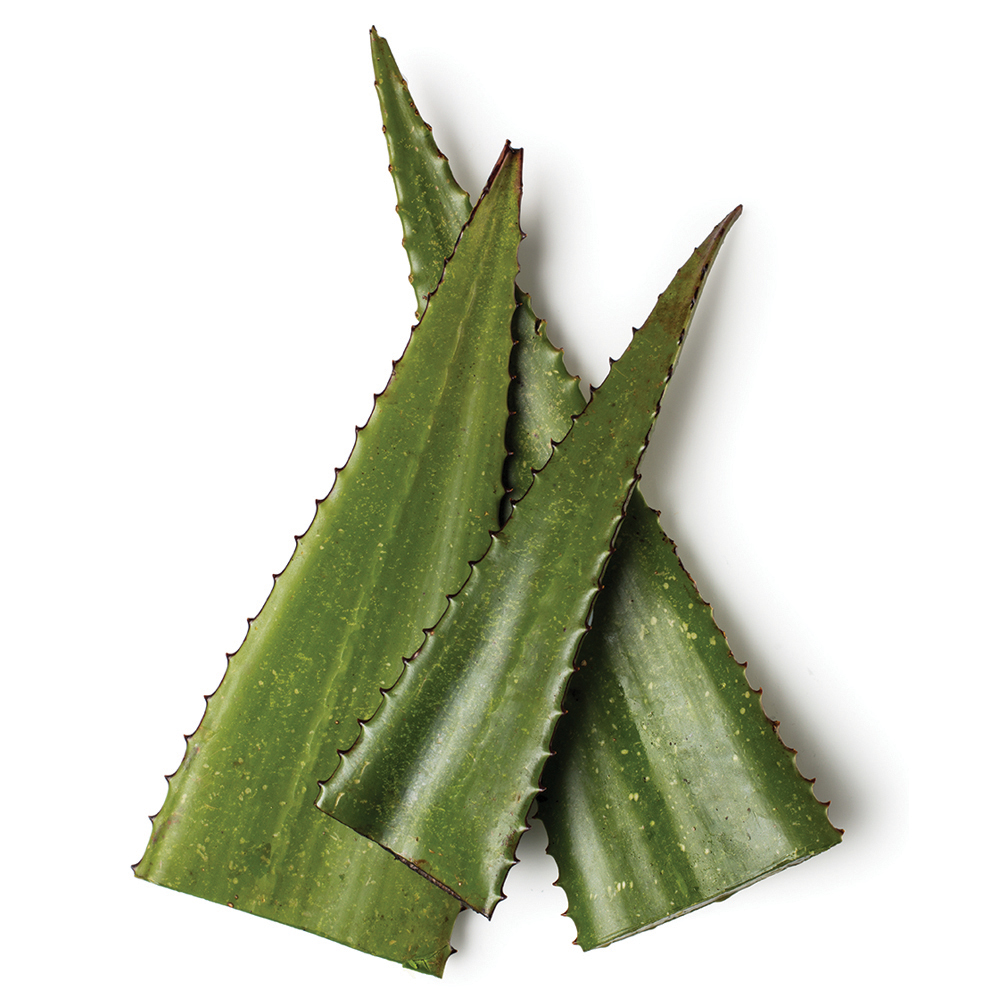 Aloe is thought to be one of the oldest remedies, noted for its healing qualities. Aloe soothes itching and reduces redness; it is excellent in calming sunburn or redness caused by the cold. It softens the skin and helps to protect it.
Description
Aloe secundiflora is a desert plant that belongs to the lily family. It grows well in dry soils and is native to East and South Africa. The fleshy leaves are sharp and serrated with white spikes; they contain a clear gel harvested for its soothing properties.
Lush work with women growers in the arid region of Laikipia, Kenya, who use permaculture principles to grow a sustainable aloe. The fresh leaves arrive in their full form and are freshly cut at the factory to extract the gel.