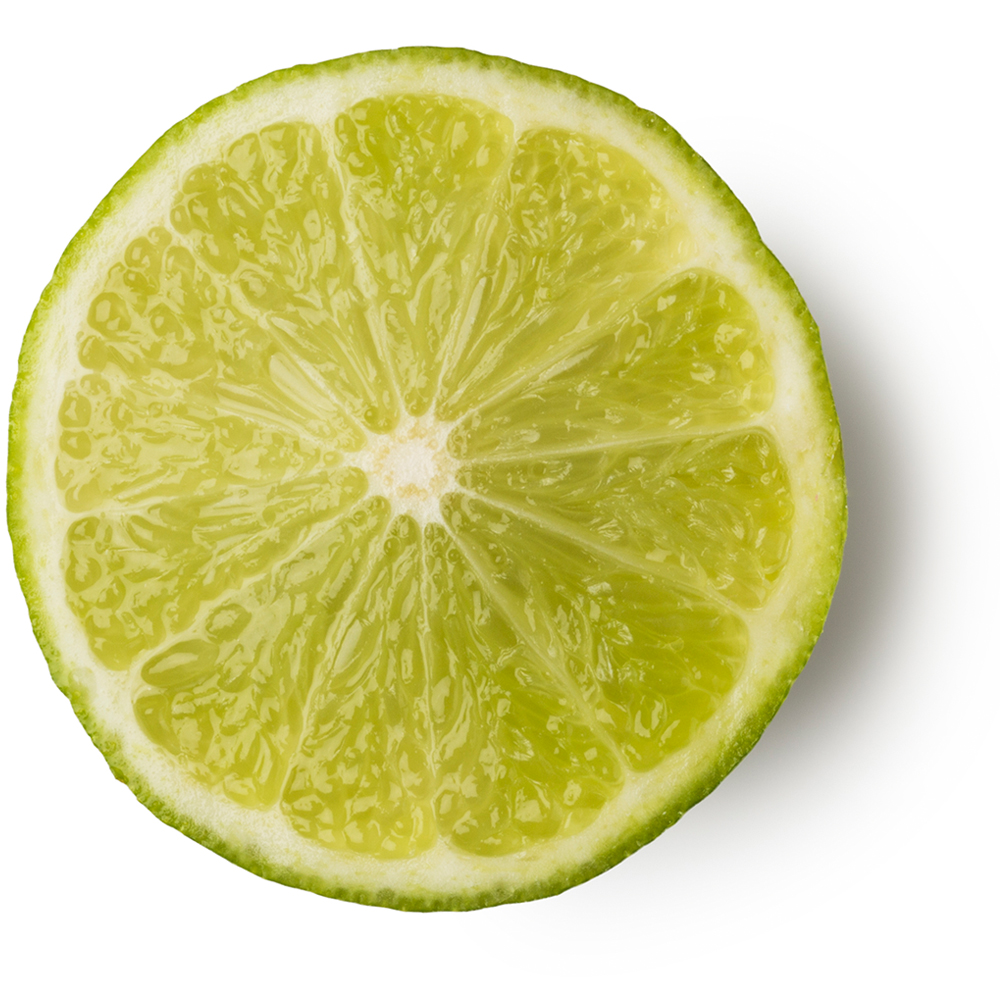 Refreshing and rejuvenating
The juice from fresh organic limes (Citrus aurantifoliagives) gives a gorgeously, uplifting fragrance and rejuvenates skin and hair.
Description
As limes are astringent, they cause the hair follicles to lie flat, meaning that your locks reflect more light and look shinier. They also scrub away dead skin cells and have antibiotic and antioxidant properties from the large amounts of vitamin C they contain.Fresh, organic limes are generally picked when green and unripe, making them higher in acid and sugar than lemons. They are grown without pesticides, herbicides and other chemicals to ensure you get their full, natural benefits when juiced and added to your favourite products. 
Benefit
Lime juice rejuvenates, protects and refreshes the skin and hair.