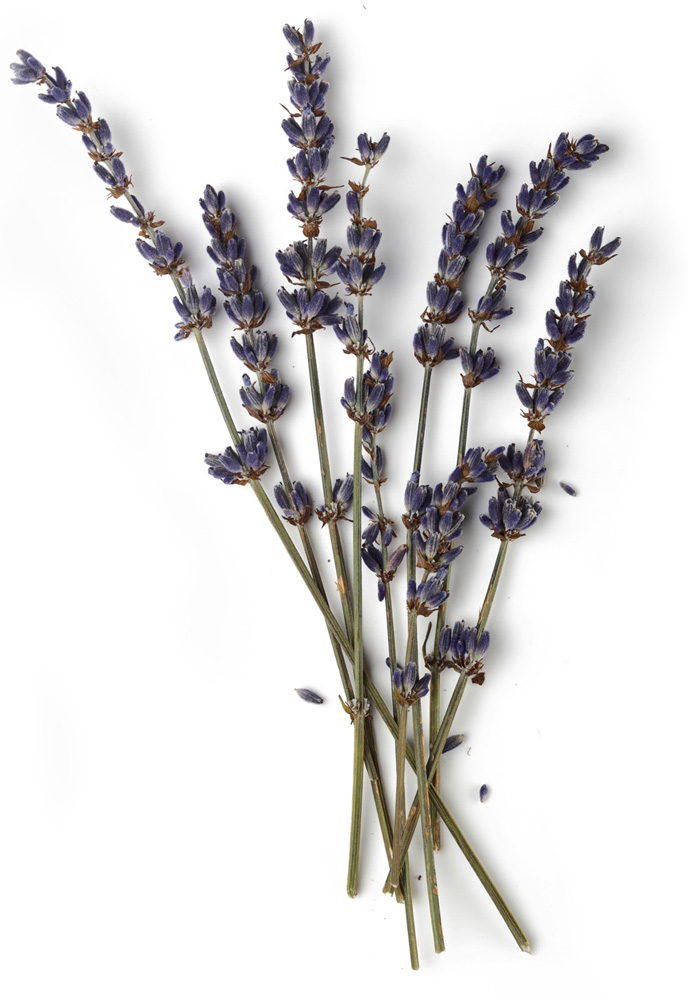 Our lavender flowers (Lavandula angustifolia) are commercially cultivated in Provence, France. This broad compact cultivar has strongly scented violet flowers in summer. The flowers are spikes about 30cm long, on stems 50cm high. Lavender is very popular for herb gardens.
Description
Lavender oil is the most versatile essential oil and is obtained from the flowering tops of the plants by steam distillation.
We make our lavender water by dispersing lavender oil in water and adding it to our products.
An early 20th century French chemist, Rene Maurice Gattefosse, once burnt his arm during an experiment and accidentally put it in a vat of pure lavender oil, thinking it was a vat of cool water. His skin healed quickly with little scarring.
Gattefosse became fascinated by the oil and studied it more closely. He has since come to be known as 'the father of modern aromatherapy.' This leads us to believe that the oil may also help to heal damaged or burnt skin.
We use lavender water in our Eau–Roma toner water for its gentle and soothing properties on the skin.