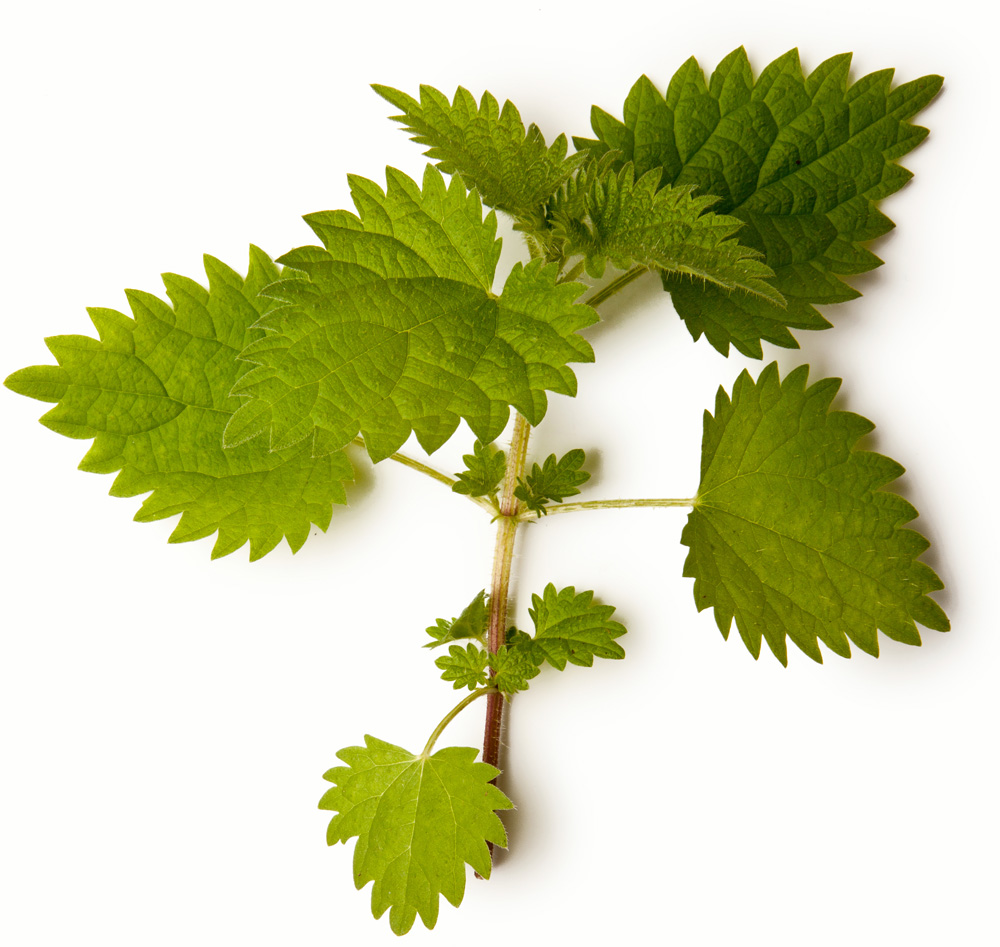 The stinging nettle is part of a genus of about 45 plants and it is widespread worldwide. The stinging nettle is known for the stinging hairs on its leaves and stem.
Description
The plant is rich in iron and vitamins A and C. It is also used as a commercial source of chlorophyll. 
Nettle has been a popular remedy for anaemia due to its iron content. It has also been traditionally used to alleviate various skin and scalp conditions and herbalists believe it stimulates new hair growth and helps to prevent hair loss.
Though native to temperate regions of Europe, Asia and Africa, peppermint is now widely cultivated worldwide. It is thought to be a naturally occurring hybrid of wild mint varieties. There are about 25 species in the Mentha genus, some of which have a citrus or lavender aroma.
When applied to the skin and scalp, the cooling sensation of peppermint is probably largely due to the menthol content. This can offer relief from headaches and herbalists also recommend topical application of peppermint to boost circulation.
To make our own nettle and peppermint infusion, we add boiled water to the dried leaves, strain the mixture and allow it to cool.
We have used our nettle and peppermint infusion in our New Shampoo bar to stimulate the scalp and help promote healthy hair.