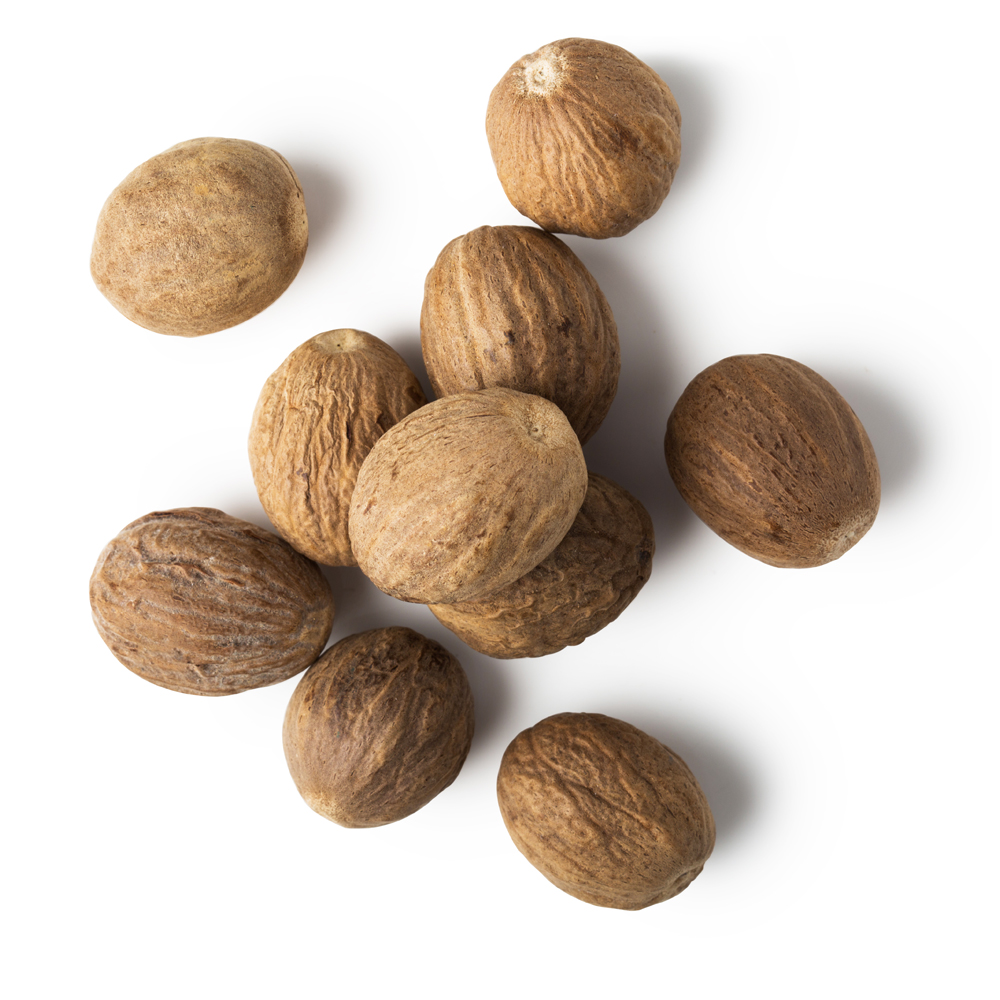 Products with this ingredient
The fine nutmeg powder is used for its beautiful warming aroma, reminiscent of home comforts and delicious baking.
Description
Nutmeg is native to Indonesia, and its oil has been used for centuries as a remedy to nervous fatigue among others. It contains the chemical constituent myristicin, which is a known hallucinogen, when ingested in large quantities.