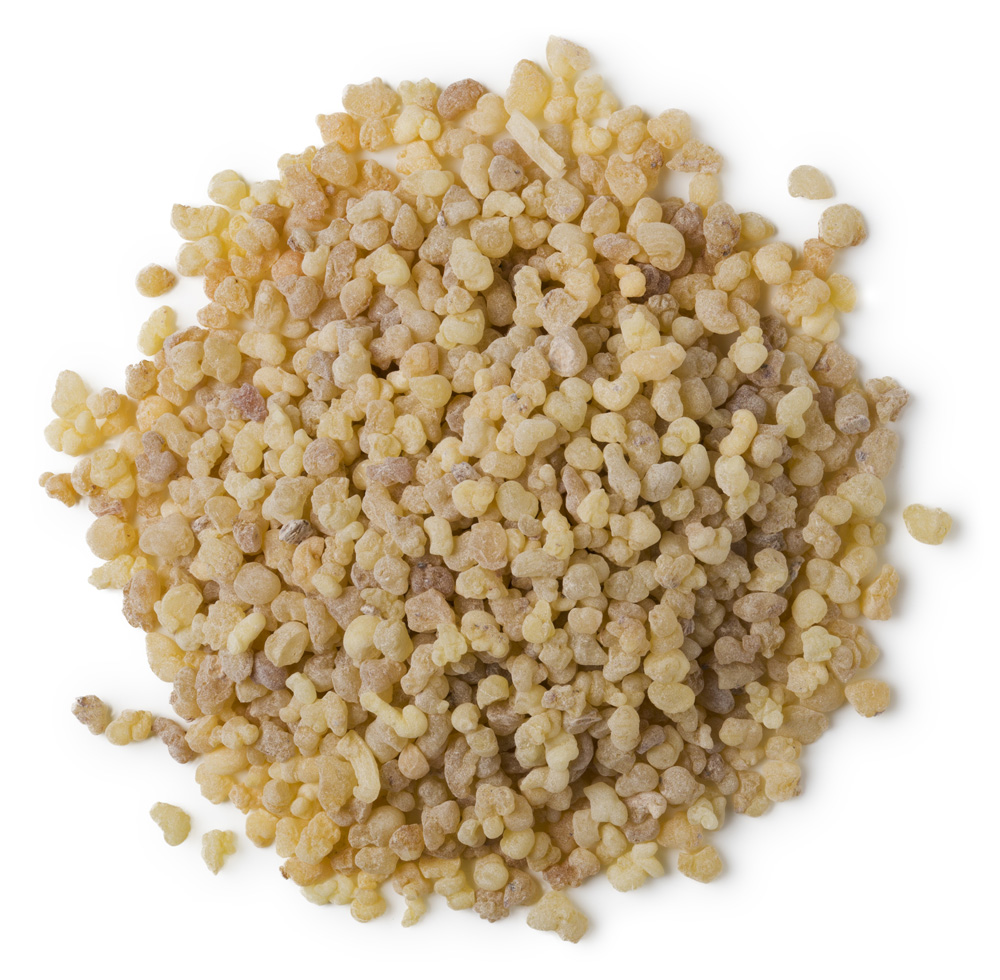 Olibanum resinoid (also known as frankincense) is incense at its best, relaxing and meditative, with a citrusy, woody and refreshing scent. Due to its sticky, resinous nature, it creates a thin protective film which softens, soothes, and minimises the appearance of fine lines.
Description
Olibanum trees can be found growing in Ethiopia, Somalia and generally in the regions surrounding the Red Sea. The oil is steam distilled from the resin of the tree, even if the resinoid itself can be also used in cosmetics products.
Frankincense was one of the first materials to be used as a perfume. Firstly burned as incense and used during religious ceremonies by ancient civilisations (earlier than the Egyptians), it became extremely popular at the time of the pharaohs, where it was also used in the embalming process. It retained an important role in religions throughout the centuries, to purify the air, ward off evil spirits and soothe the environment.