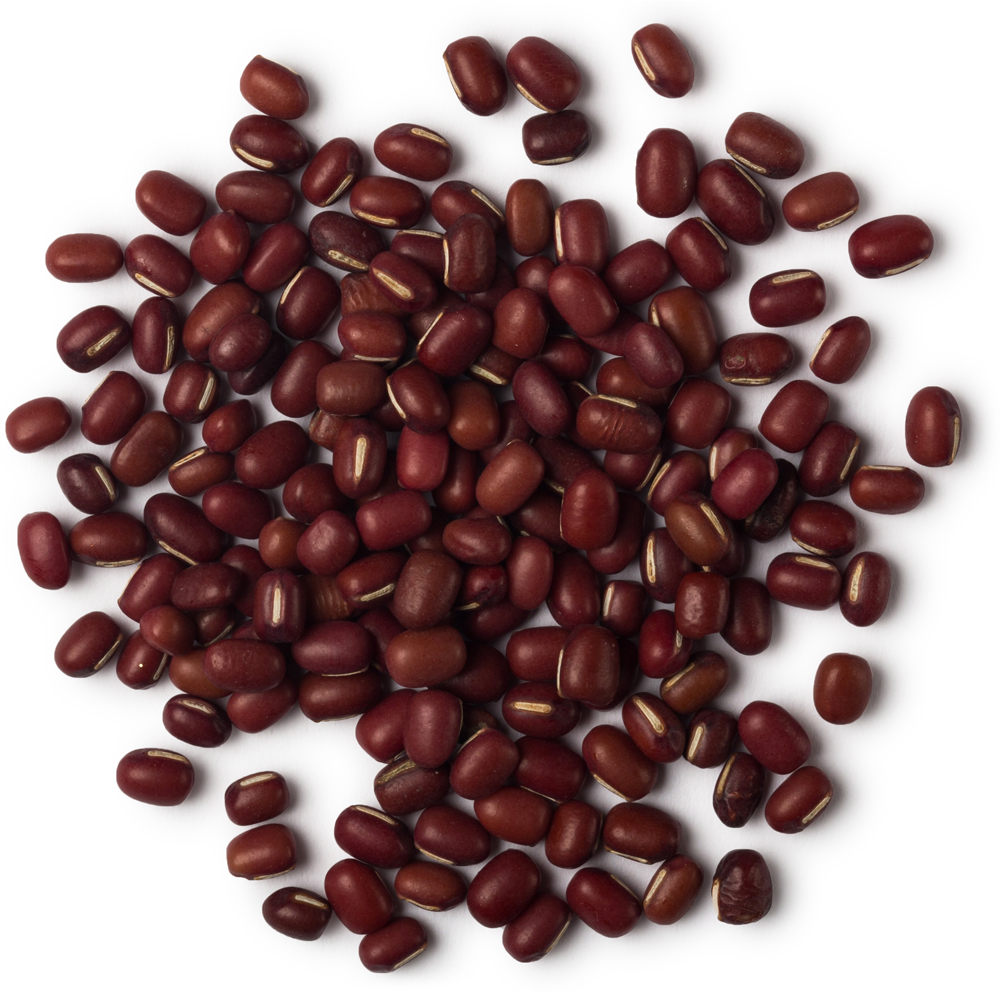 Polishes, renews and warms
Aduki beans (also known as azuki, adsuki and asuki beans) are brilliant for polishing the skin, leaving it feeling healthy and renewed. We use them in their whole, dried and ground forms for in our products.
Description
When the beans are whole they are dark red with a thin white line down the ridge. In this form, they are like firm fingertips, which work to relieve muscle pain and tension by stimulating areas where the circulation is slow. They also compliment the warming effects of other ingredients.
After grounding, aduki beans are used on the skin as an exfoliating powder as they are capable of buffing away dead skin cells and absorbing excess dirt and oils from the skin. These beans have been grown and eaten for millennia in Japan and China, where they are known as 'King of Beans.'