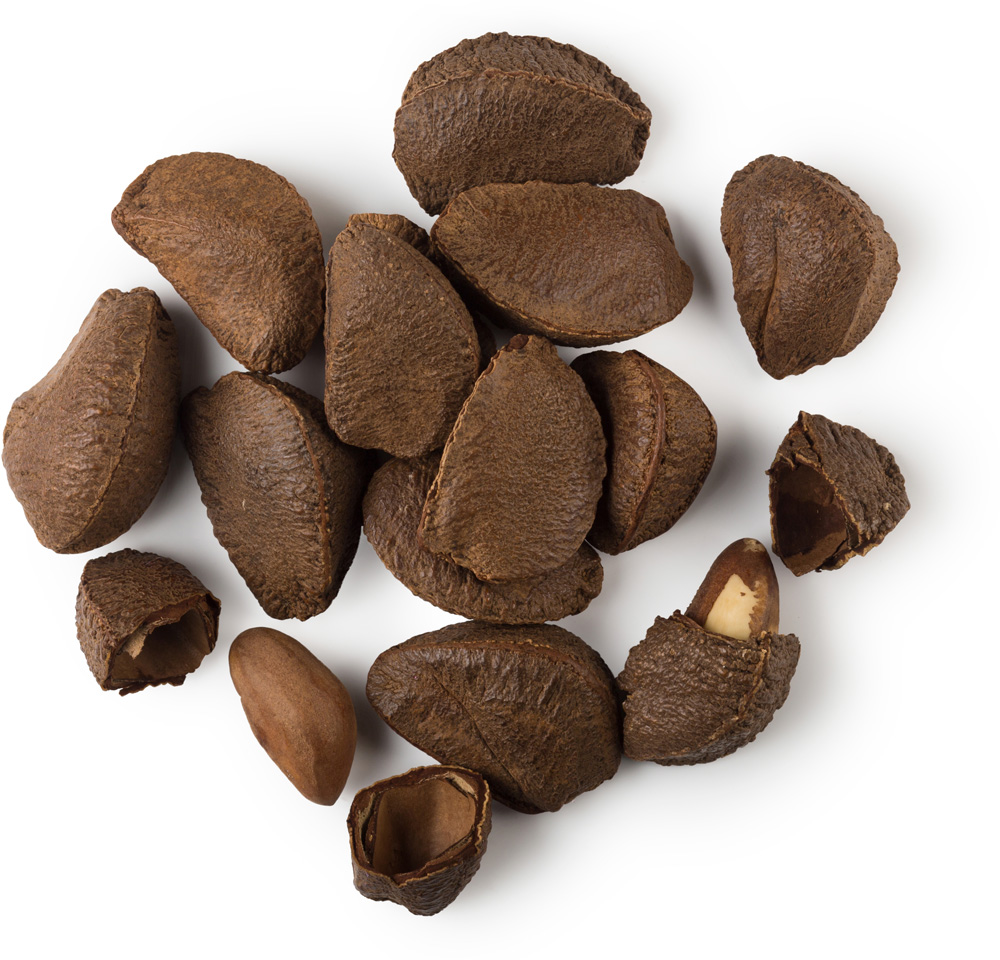 Moisturising and conditioning
Brazil nuts are a good source of unsaturated fatty acids, vitamin E, squalene and phytosterols, which are beneficial both internally and externally.
Description
These nuts are so rich in oil that they will burn like a candle if lit. Brazil nut oil has a high affinity with the natural oils produced by our skin and scalp and it will absorb with ease. It is moisturising and conditioning for skin and hair.
The oil is a popular cosmetic material and used in soaps, skincare and hair care. They are the edible seeds of a South American tree, which grows in the Amazonian rain forest. Brazil nuts are of great commercial importance to the local people there, and a vital part of the forest's ecosystem.