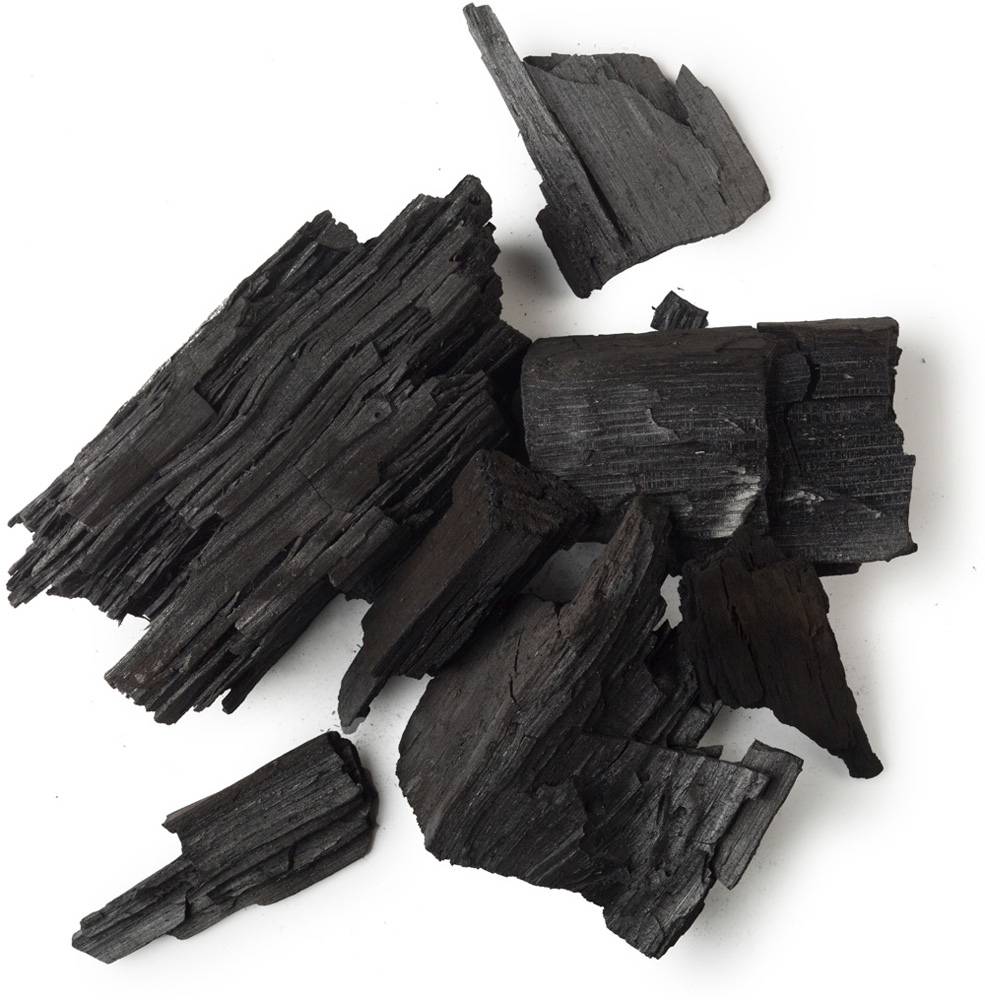 Exfoliating and rebalancing
We use charcoal to cleanse deeply and give you a gorgeous glow. Its soft, dry texture means it exfoliates the skin and helps to rebalance it by absorbing excess oils.
Description
Unlike most of the UK's charcoal, which is imported, the charcoal we use is produced close to our headquarters in Dorset. This means that not only are we encouraging local industries, but we can be sure it has less environmental impact. Making charcoal is an ancient industry, which is not much practised today. Trees such as oak, ash, hazel and chestnut are grown in coppices managed by the Forestry Commission. These are then stacked and seasoned for some time before being stacked in kilns and burned for up to sixteen hours until the wood is carbonised and ground into a fine black powder. While the larger pieces are sold as fuel, we use smaller pieces to ensure no charcoal is wasted. They are then ground into a powder.
Benefit
Gently exfoliating; balances skin
Time of harvest
All year round