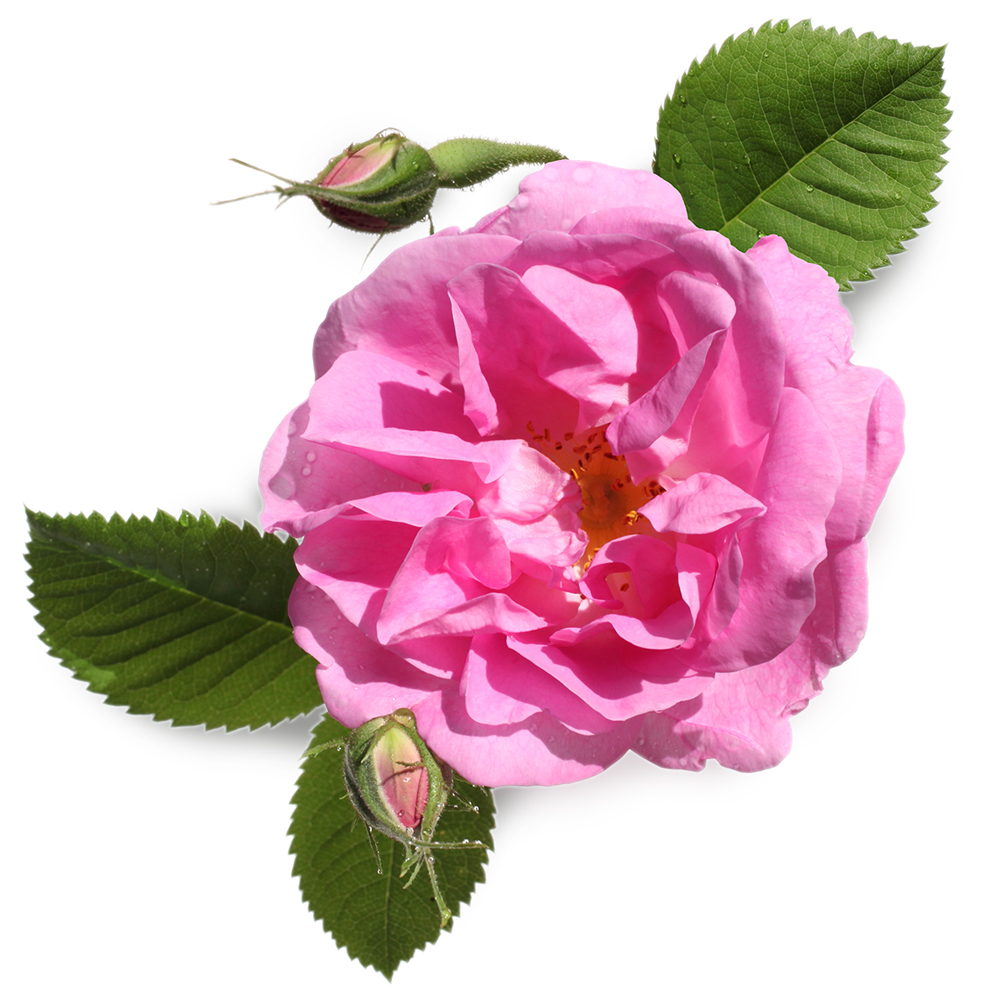 Balancing and restorative
Rose oil has an evocative flowery and delicate fragrance. It tones and soothes the skin and helps to rebalance skin tone, restoring radiance and elasticity. It is also thought to be astringent, reducing the appearance of broken capillaries.
Description
There's more than 16,000 varieties of rose in the world today, but the damascus rose is one of the most ancient, widely grown variety. Thought to be native to the middle-east, rose water and rose oil were used for centuries to heal scars and perfume the home, skin and hair in Persia (modern-day Iran), Asia and the Mediteranean. Rose is often used by aromatherapists to help restore inner balance and is considered by some to be an aphrodisiac.
This fragrant rose oil is obtained by steam distillation from the fragile pink petals and comes from Senir, Turkey, as well as rose absolute. Producers have worked since 2005 to make a high quality ingredient and today they work with over 3000 farmers.