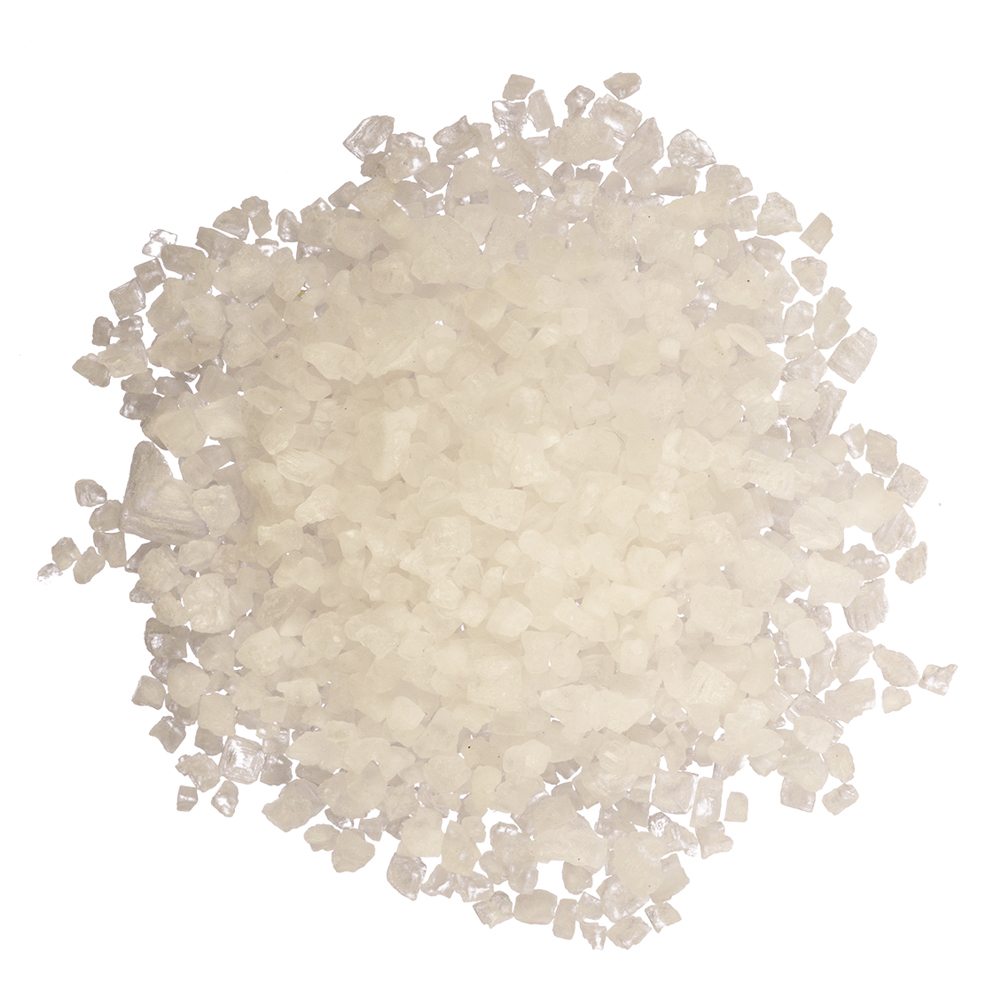 Salt is a mineral rich in sodium and magnesium. It makes up 0.04% of the human body and is essential to human survival.
Description
Cleansing with products full of sea salt is an excellent way to benefit from the natural antiseptic and astringent properties of salt, which help to brighten the skin by boosting circulation. Sea salt also builds volume at the root of the hair by stimulating the scalp and gives shine and softness to the hair.
Sea salt is also a natural preservative which can help to keep products or food clean when used in high quantities. It prolongs the freshness of a product because of a procedure called osmosis: a process whereby water molecules move through a membrane from a region of low saltiness to a region of high saltiness. Adding salt to a product forces water molecules away from microorganisms, which means they aren't able to survive and the product can keep itself clean. Consequently, salt essentially works as a miniscule microorganism hoover by vacuuming water out of microbes and allowing products to stay fresh and safe to use.
Our fine sea salt and coarse sea salt are harvested by hand from the wild, cold water of the Atlantic Ocean, off the coast of Portugal. Our crystals are free from pesticides, waste, heavy metals and radioactivity. They are totally unrefined to ensure that all of the natural trace minerals are present to give maximum benefit to the skin.